Join the Lamm Jewish Library and Professor Steven Prawer for a book discussion focusing on the works of Rabbi Lord Jonathan Sacks, a global religious leader, philosopher and author of more than 25 books – a moral voice of our time. First Sunday of the month from August to November, 2 pm (August 6th; September 3rd; October 1st; November 5th) At the Lamm Jewish Library of Australia. $5 per session including coffee, tea and biscuits. Booking essential! Please let us know if you are attending on 9272-5611 or by email on info@ljla.org.au by May the 30th. Parking on site and ramp access available....
read more
Monday 3 July, 6.30pm at Glen Eira Town Hall — Theatrette Free event – bookings online at www.gleneira.vic.gov.au/stf Limited places available – bookings recommended. Limited wheelchair access. 'Strictly Jewish' won the 2016 best single documentary award from the Screen Producers of Australia, and was the highest-rating episode in the 'Untold Australia' series. For the first time, cameras were allowed inside the ultra-Orthodox Adass Israel Jewish community in Melbourne. Following three of the members of this reclusive sect, the documentary offers a unique insight into how this hidden subculture exists alongside Melbourne's trendy latte society. The 2000-plus members of this self-sufficient society have their own shops, schools, butcher, baker, synagogue, cemetery, and even have their own ambulance service. Strictly Jewish lifts the lid on a closely guarded Jewish sect, revealing a community steeped in ancient rites and rituals more than 5000 years old. Presented with Glen Eira Storytelling Festival and Mint Pictures with thanks to...
read more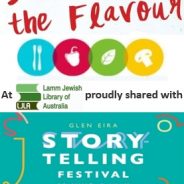 Come and join in the conversation as Rita Erlich and our panel explore their cultural food journeys: from chefs and cooks to authors and reviewers; from cafes bringing the flavours of Israel to Melbourne, to community organisations setting up pop-up cafes. Sunday 2 July, 2 pm  at the Lamm Jewish Library of Australia, 304 Hawthorn Road, Caulfield. Tickets: $5, including light refreshments. Bookings online at www.gleneira.vic.gov.au Parking on site and wheelchair access...
read more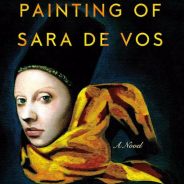 By Dominic Smith The Last Painting of Sara de Vos is the fourth novel by Dominic Smith, an Australian living in Texas. The plot is so rich that the description of it could sound too dense, but Smith weaves his tale with a light touch. The book centres on the influence of a painting on three people across centuries: mid-17th century Amsterdam, the time of the Dutch masters; New York in the 1950s; and Sydney at the turn of this century.
read more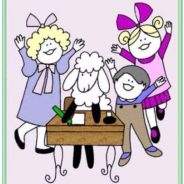 Starting from 8th June: Thursdays from 10.30 to 11 am. Singing, dancing, stories and art/craft for children 3 and under, at the library. First two weeks are free, so come and try!
read more
The Phonathon Appeal is the library's major fundraising effort. It is the life-blood of the Library, vital for us to continue providing our services to the community. You are most welcome to make a pledge any time – please call the library on 9272 5611 or use the website. Your donation is fully tax deductible If you wish to assist in the phonathon please call the Library to register.
read more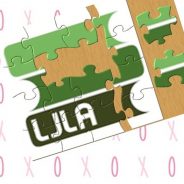 Were you taught to whisper when in a library? "No Need To Whisper" Mornings – Drop in every Tuesday from 10.30 Free coffee, tea, biscuits and games at the library. Come alone, with a friend or with little ones. Enjoy card games, board games or puzzles, watch a DVD, read a magazine or just mingle… You don't have to be a library member and you may even stay on for the Tuesday Soup lunch.
read more
After 30 years of devotion to the Lamm Jewish Library of Australia, its director, Leonie Fleiszig, has announced her resignation. Leonie was instrumental in the establishment of the LJLA library…
read more