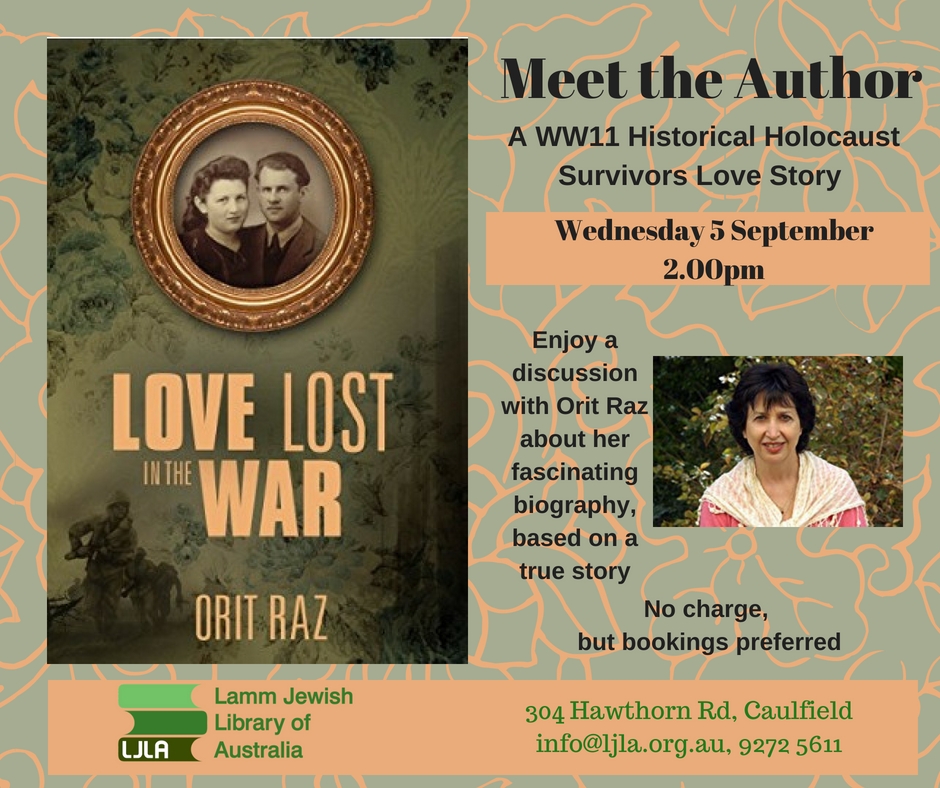 Wednesday 5 September, 2.00pm
Enjoy a discussion with Orit Raz about this fascinating biography, based on a true Holocaust Survivors Love Story.
Orit Raz is a popular Israeli author, having published over 50 books. Her latest story is a biography of the life of her parents-in-law, an inspiring story about how long can transcend even the worst circumstances.
No charge, but bookings preferred