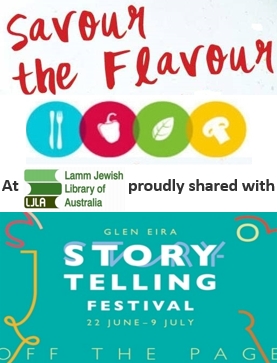 Come and join in the conversation as Rita Erlich and our panel explore their cultural food journeys: from chefs and cooks to authors and reviewers; from cafes bringing the flavours of Israel to Melbourne, to community organisations setting up pop-up cafes.
Sunday 2 July, 2 pm  at the Lamm Jewish Library of Australia, 304 Hawthorn Road, Caulfield.
Tickets: $5, including light refreshments. Bookings online at www.gleneira.vic.gov.au
Parking on site and wheelchair access available.