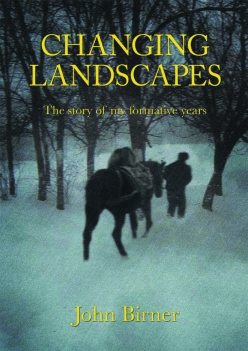 The story of my formative years
John Birner′s memoir is a coming-of-age story during a time of global turbulence. Growing up as a young boy in Krakow, he had no reason to suspect that his comfortable, carefree family life would suddenly come to an end. But end it did and John's formative years were spent fleeing to places as far afield as Lvov in eastern Poland, Siberia and Boukhara in Uzbekistan. His journey finally brought him to Israel at the time of the rebirth of the Jewish homeland.
Told with warmth and energy, Changing Landscapes is an engaging account of resilience and survival.