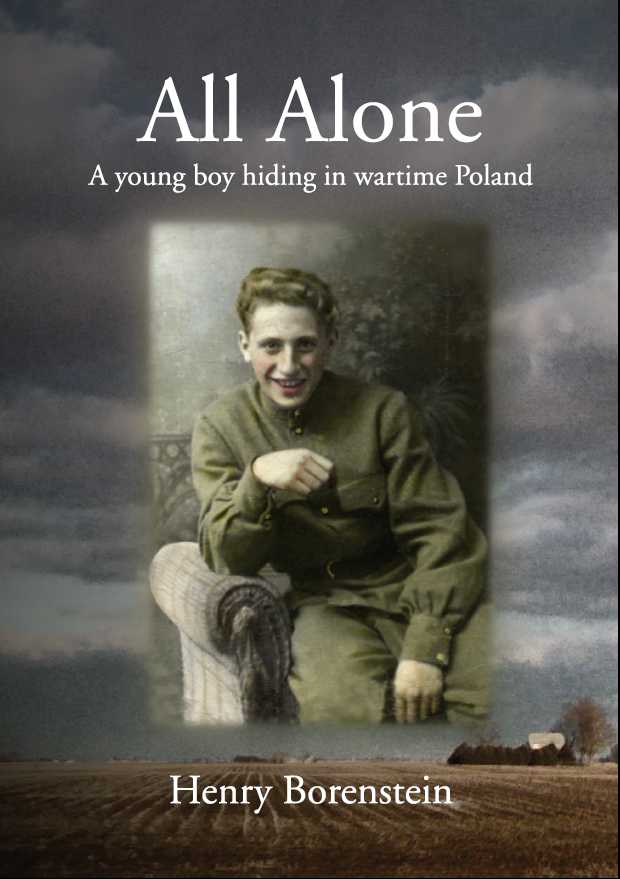 by Henry Borenstein
All his family killed, Henry Borenstein fled the Warsaw Ghetto in 1942. At age thirteen he was on his own. With only his fair hair, grey eyes, excellent spoken Polish and unshakeable courage, he asked for work from local Polish peasants. One of his employers in Stanislawow was a farmer
called Michael Santorek. When he gave Henry his own son Walenty′s grade-two school certificate, it saved his life.
Henry lived as Walenty Santorek for two years, working on a farm at Lentownica. Remaining constantly vigilant in disguising his Jewish origins, he performed all the devotional gestures of Polish Catholics – doffing his cap and bowing at roadside shrines, and even going to Confession
at Easter. The resolve, stoicism and careful displays of unbridled boyish enthusiasm that saw him through each life-threatening day are spelt out plainly, and in few words, in this volume.
Henry resumed his identity at the age of fifteen, when he joined the Russian army. After the war, he lived and worked in Swidnica in west Poland. Coming to Australia in 1964, he now proudly calls himself  "an ordinary Australian".
Special! Purchase for $10