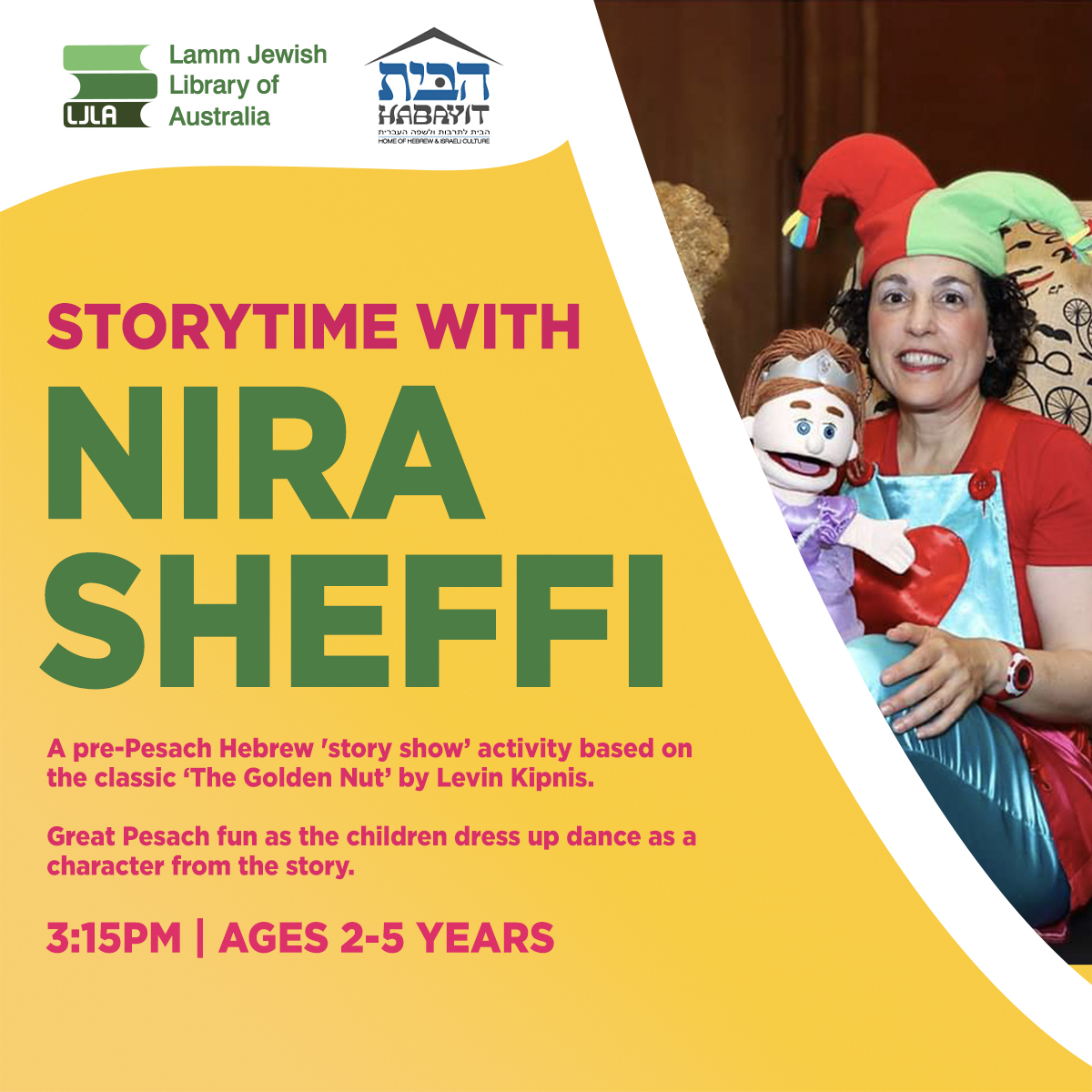 Hebrew Storytime with Nira Sheffi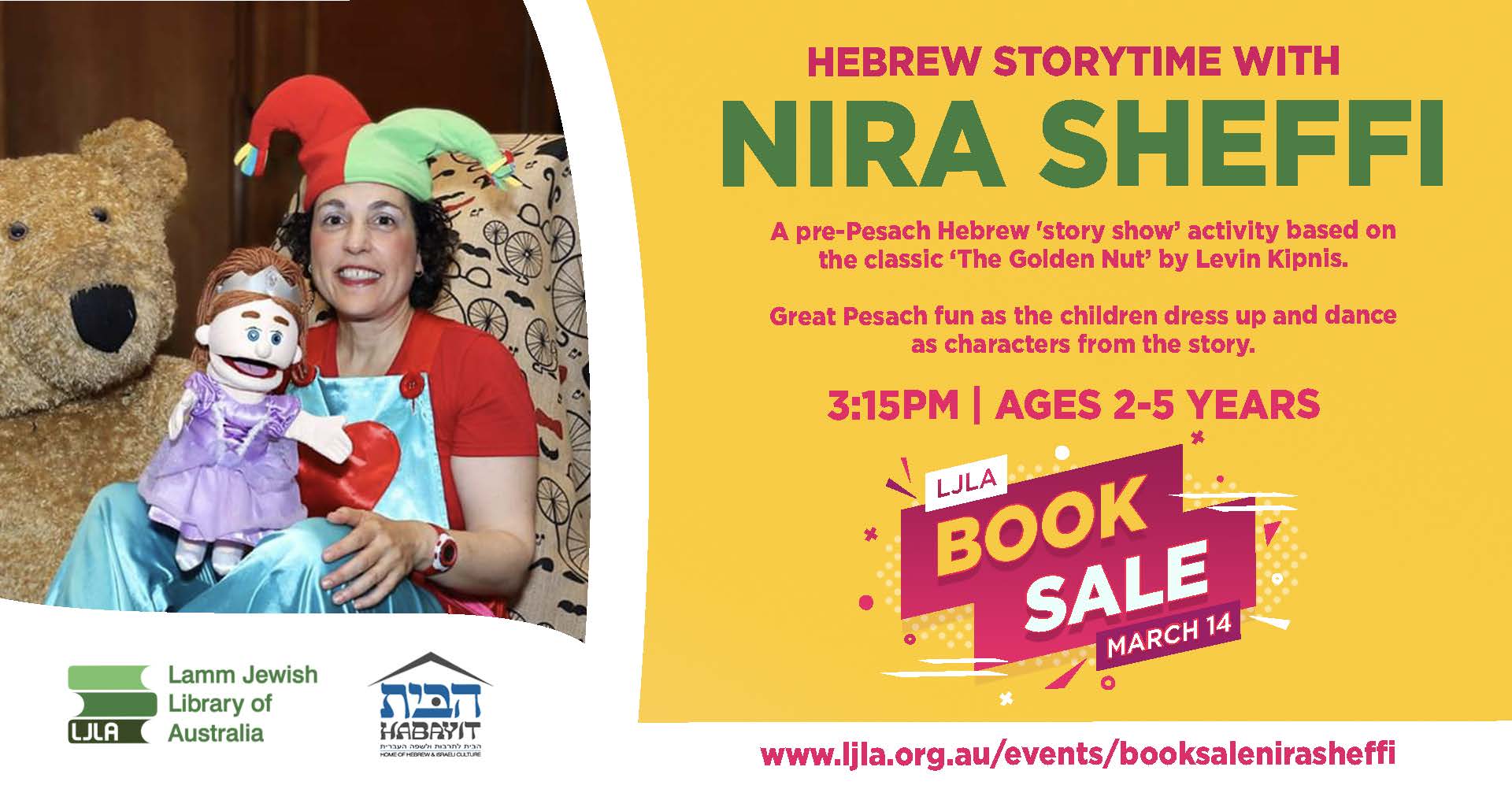 As part of our Book Sale event, we invite you to join us for a special interactive pre-Pesach Hebrew 'story show' activity based on the classic 'The Golden Nut' by Levin Kipnis, facilitated by Nira Sheffi at 3:15pm.
Great Pesach fun as the children dress up and dance as characters from the story. Perfect for children aged between 2 and 5 years old.
Please note, as the Book Sale is a COVID-19 Safe event, participants will be required to register for story time.
Sold out!