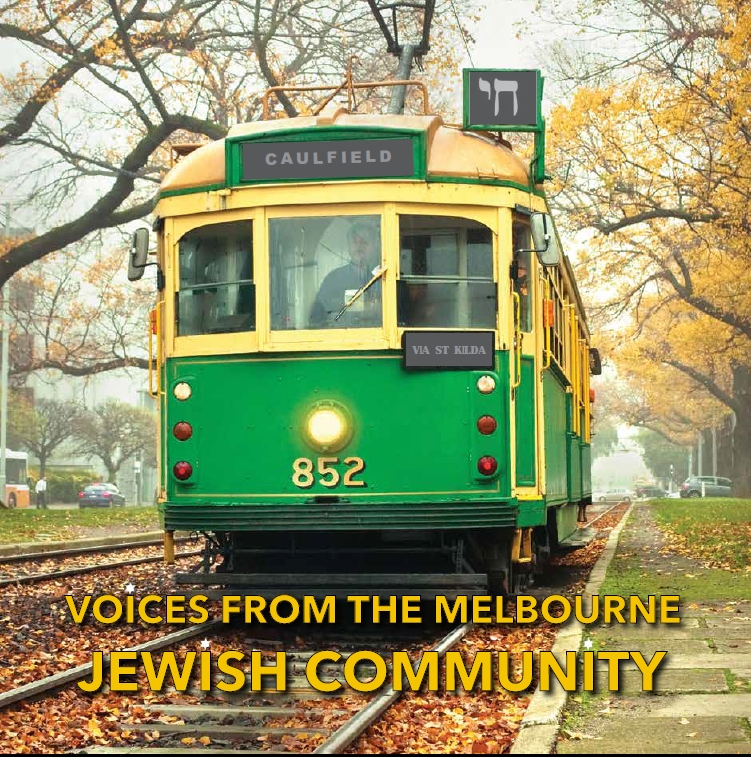 I began working at the then Makor Jewish Community Library in 2000, when the Director, LeonieFleiszig, appointed me to the Write Your Story team. In 2016 it became clear that we needed a new anthology. Some already writing had died before completing their stories, others could only relate a little of what happened to them. They all deserved to be heard.
As the historian Inge Clendinnen AO has said, every Holocaust story told is heard against a massive wall of silence, stories that can never be told. Of the tens of thousands of stories collected by the Shoah Foundation and others, very few get edited and published. It is immensely satisfying to transcribe a forgotten interview and bring it to life in a book to be treasured by families throughout the generations. The stories in this collection are told in the voice of the survivor, following the style of the Shoah Foundation. We try to get a picture of the family before the war, when life was sweet, so we know what was taken away. In this anthology each contribution is accompanied by two photos – usually one from the past and then a family group from the present, a celebration.
Fortunately, not everyone is a Holocaust survivor. While the collection includes some of the most brutal stories imaginable from that time, it also honours people who have served the Melbourne Jewish community for decades, the unassuming sole survivor who engineered the Myer Music Bowl and the extraordinary Lillian Frank, who raised over $15 million for charity. Many of these people are well-known but their stories have never been published. I worked with 'secondgeneration' stories for the first time and they have a lot to teach us about being Australian.
Adele Hulse, Coordinator Write Your Story, Melbourne, March 2018
Stories and contributors: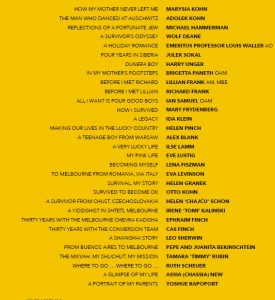 Purchase for $40