AuthorTalk: Ashley Browne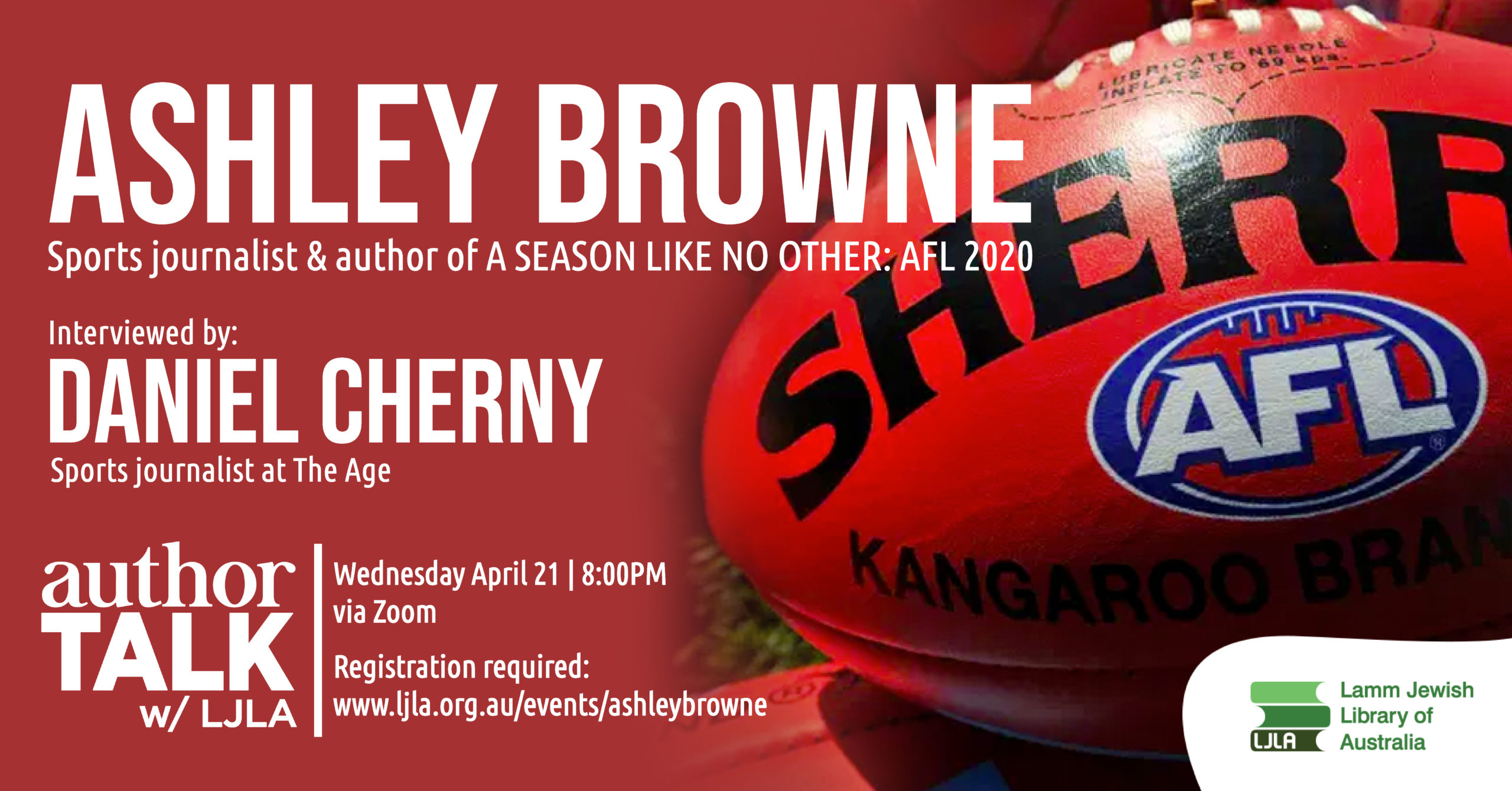 Join us on Wednesday April 21 at 8:00PM to hear this incredible discussion about the book, A Season Like No Other: AFL 2020.
The discussion will host author of the book and sports journalist, Ashley Browne, who will be interviewed by friend and fellow sports journalist Daniel Cherny.
A Season Like No Other: AFL 2020 is deep-dive exploration of how the AFL, as both our national sport, and as an organisation navigated a season that changed day-by-day for fans, for the clubs, and for the players and coaches. It was a season rife with speculation, confusion about whether it could or would even proceed, and where 'Hubs' became the key word not just for the AFL, but for sports organisations all across the globe.
Ashley Browne has written about AFL football 30 years. He spent 10 years with The Age and enjoyed two stints with AFL.com.au as managing editor and later as a senior writer. Since 2012 he has been the senior writer for the AFL Record, at AFL Media and, since 2019, at Crocmedia where his work also features on SEN.com.au and across various radio platforms. He has edited, and contributed to, several football books for Slattery Media and in 2018 he was the joint editor of 'People of the Boot: The Triumphs and Tragedy of Australian Jews in Sport.
The event will be facilitated via Zoom. Please make sure to register to receive your unique Zoom link.