Services
Explore what's on offer from the Lamm Jewish Library of Australia
What does the Library offer?
Resources
The Lamm Jewish Library of Australia houses the most significant Australian collection of Jewish books in English, Hebrew, and Yiddish. These include literary, biographical, historical, religious, genealogical, Israel-focussed, and Zionist texts.
The library also offers free onsite Wi-Fi, PC and iPad access, in addition to newspapers, large print books and posters. We also provide a travelling library.
Become a member today to benefit from all these resources and more!
Community Hub
The LJLA is a welcoming, warm and intellectually stimulating place for all members of the community. Children can play or read and adults can study quietly, research, read and happily browse books. We run a variety of interesting community events for all ages in both English and Hebrew.
Come and research, read, discuss, socialise and learn. Or relax outdoors in our lovely Community Garden.
The library complex includes excellent private rooms that are available for hire.
Research Assistance
Our professional and friendly staff can advise on historical, contemporary and literary Jewish research, as well as provide assistance with genealogical enquiries, including support for student's school 'Roots' projects.
Information and resources are available on all aspects of Judaism, Jewish culture and literature, Jewish history, the Holocaust, Israel and Zionism, and the Australian Jewish community.
It's never too early to prepare your children for a love of books and reading. Join us for fun, interactive sessions of songs, rhymes, stories, play and craft at Little Lamm Playtime on Thursdays.
Discover our great range of books in English and Hebrew, borrow DVD's, play with the toys, and get busy with arts and crafts or play games (in English and Hebrew). Weekly story times celebrate Shabbat and all Jewish festivals. Hebrew story time, baby playgroup and dramatised storytime with Nira Sheffi are also part of the children's programme.
Drop in anytime to read, relax on a beanbag, draw, have a tea party or build with the blocks.
All our events are warm and welcoming in a child-safe environment.
Explore how we can help you
Have a look at the many other ways to benefit from the services offered by the Lamm Jewish Library of Australia.
eBooks
Library members can choose from our growing collection of ebooks. Follow these instructions to get started
Contact us to get a barcode and organise a password if you don't already have one. It's easier than you think!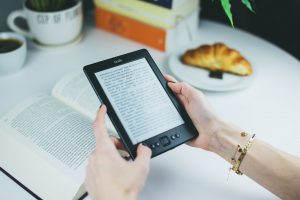 Hebrew Books
The Lamm Library has an extensive collection of Hebrew books for adults, young adults and children in fiction and non fiction. There are also Hebrew DVDs and music CDs as well as Hebrew language learning resources.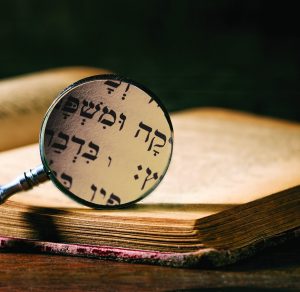 Children's and Young Adults' Books
The Children's section offers a wide range of books, DVD's, toys, arts and crafts and games (in English and Hebrew) for children of all ages to use in the library. Weekly story times celebrate Shabbat and all Jewish festivals. Hebrew story times and a baby group are part of the children's programme including monthly dramatized story Sunday afternoon sessions in Hebrew with Nira Sheffi.
An extensive collection of novels and non fiction in both English and Hebrew is available in the young adults collection. Our large collection of Hebrew fiction is very popular with our Hebrew readers.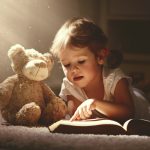 Audiobooks
Explore our Overdrive catalogue to see our audiobooks colleection. We also have a selection of audiobooks on CD.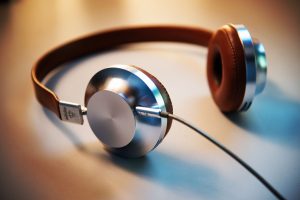 Catalogue
To browse our extensive collection, simply navigate to our Online Catalogue here. While you're there, check out our New Titles.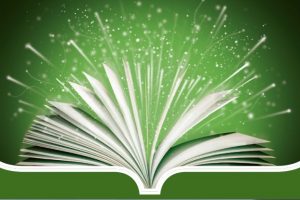 Special Collections
The library collections reflect its unique focus on Jewish life. These include:
Israel and the Middle East;
holocaust studies;
women and Judaism;
Jewish art;
Halacha;
Jewish cooking;
anti-Semitism, prejudice and racism;
Hebrew language learning tools;
Jewish poetry and music;
the Serge Liberman collection; 
the Trevor Cohen family collection;
Isabella and  Joe Getreu collection;
JECO collection; and
Jewish Bereaved Parents collection.
Resources include research and teaching materials, documentaries, reference books and more. The library's selection policy reflects the plurality and diversity of the Australian Jewish community.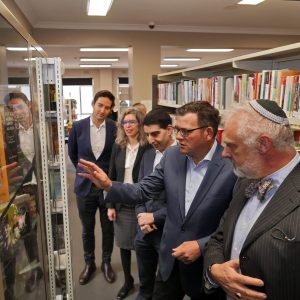 New and pre-loved books for sale
Makor Publishing produces wonderful memoirs which can be purchased here.
The library also has a big second hand book sale once a year. It is usually in December, just in time for the summer holidays. There are always fabulous bargains. But if you miss it, it's good to know that we keep a bookshelf of sale books for you throughout the year.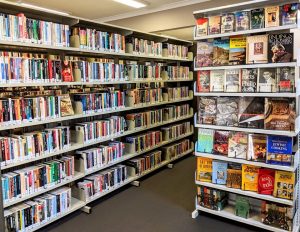 Write Your Story Programme
The Write Your Story Programme is a significant cultural activity of the Lamm Jewish Library of Australia. The programme facilitates members of the Jewish community to write and publish their autobiographies.
These wonderful memoirs may be purchased here.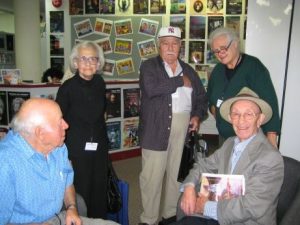 Computers, Internet and Printing
The Lamm Jewish Library of Australia has free WiFi and computers, in addition to iPads for members' use in the library. The costs for printing in the library (per page) are:
Black and white: A4 (20 cents) and A3 (30 cents)
Colour: A4 ($1) and A3 ($2)
Travelling Library
The library also makes regular visits to residents of aged care facilities with a great selection of large print books as well as audiobooks and CDs.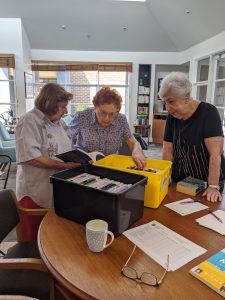 Tuesdays After School
Tuesdays After School welcomes all school age children to come along to the library from 4pm. Play chess or scrabble, do your homework, use the computers and iPads or just relax.
Come along with your toddlers to our monthly late-night story time.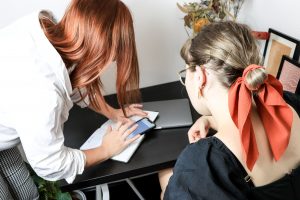 Library network members and affiliates
The Lamm Jewish Library of Australia is sponsored by Zionism Victoria
Library network members: Australian Jewish Genealogical Society (AJGS); Australian Jewish Historical Society (AJHS); Jewish Holocaust Centre (JHC); Kadimah; Kew Hebrew Congregation Library; St Kilda Shule; Kehilat Nitzan; North Eastern Jewish Centre (NEJC); Ark Centre.
Other affiliates: JCCV; ZFA; Yad Vashem; Jewish Australia
People of the Book Certificates
Dedicate a book to someone with a tax-deductible donation to the library.  It is a meaningful way to celebrate birthdays, anniversaries or any special occasion.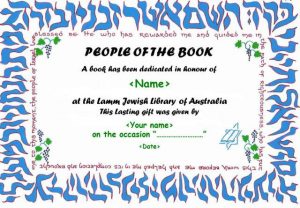 The Dora and Wolf Rajcher Multipurpose Room
Named after the benefactors, this bright space is ready for meetings, quiet reading and research, film-screening and lectures. Major reference works are kept in this room. It is available for workshops, training sessions, seminars and meetings.
Please direct your enquiries to the Beth Weizmann Jewish Community Centre. Phone 9272 5555.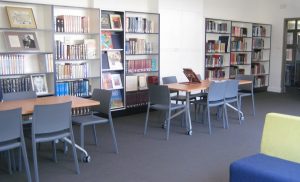 Community Garden
Come and enjoy this beautiful community space. Join the "backyard to table" food revolution and grow healthy herbs and vegetables.
This gorgeous space is ideal to sit and enjoy a good book. During summer we like to host our children's story-time programme in the garden so that everyone can enjoy the beautiful sunshine.