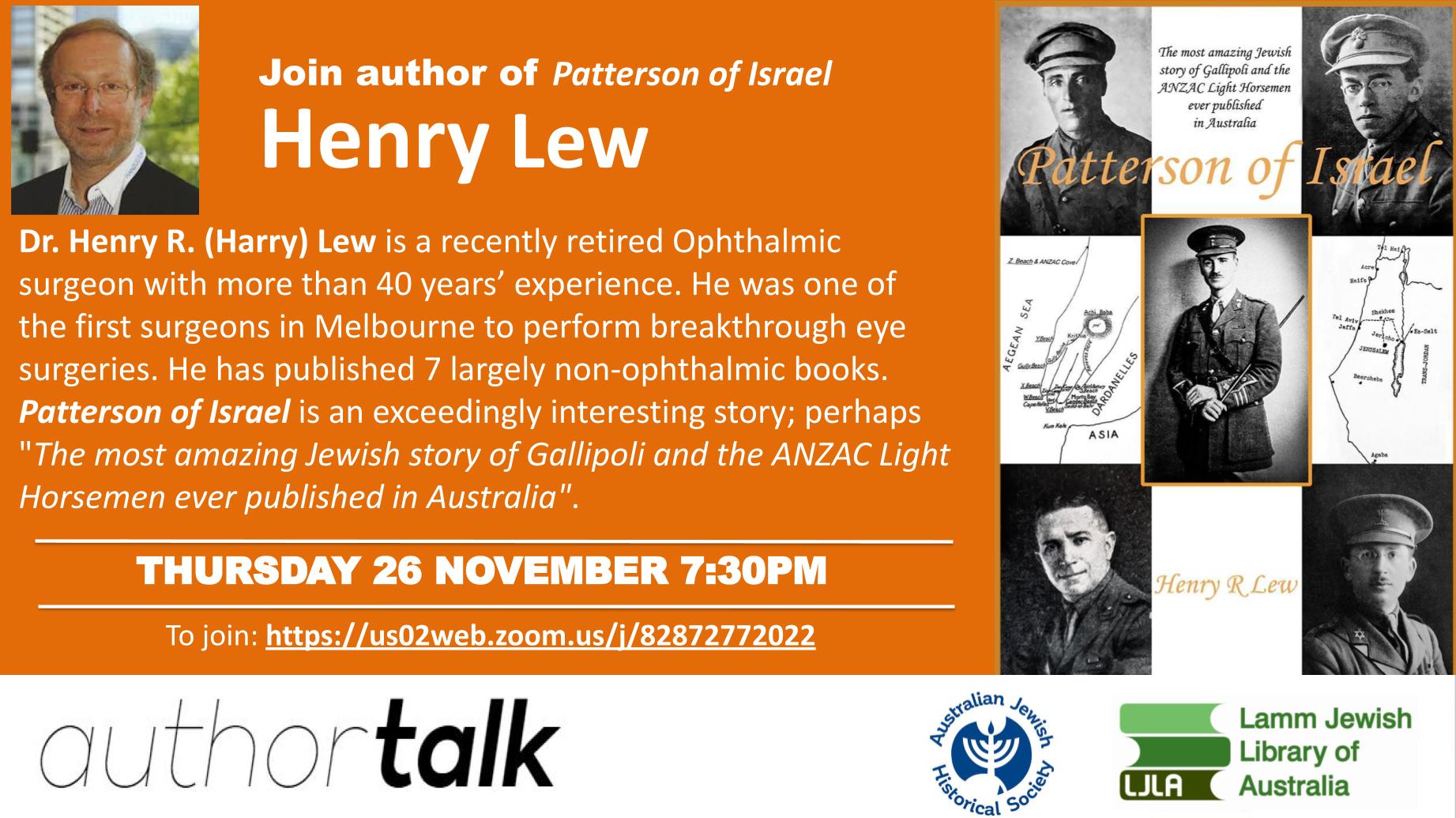 Author Talk: Harry Lew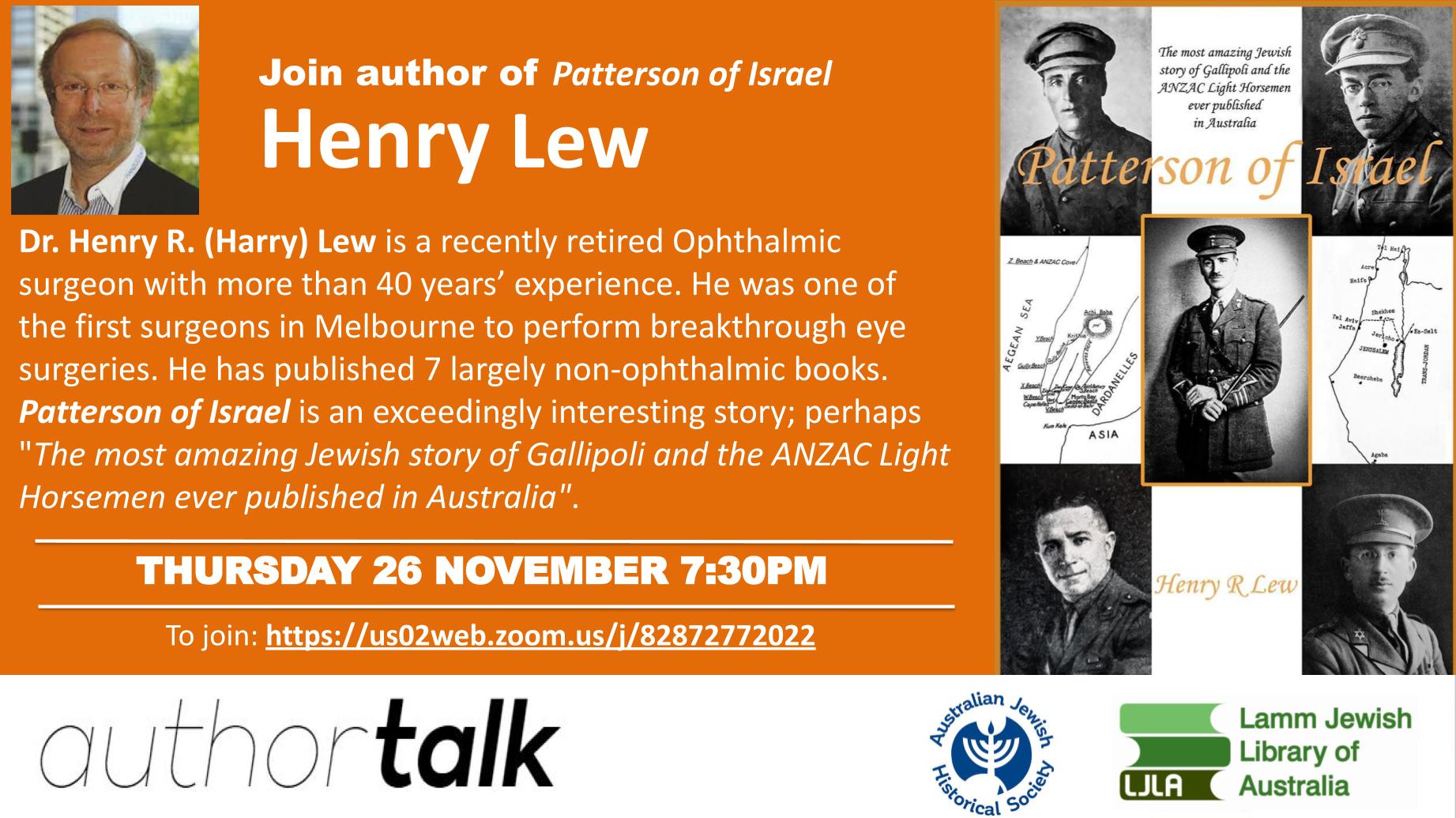 The Lamm Jewish Library and AJHS invite you to join them for an author talk with Henry Lew.
The talk will be presented via Zoom.
"Patterson of Israel" (2020) tells the compelling story of John Henry Patterson (1867-1947), a contemporary of Lawrence of Arabia in the same middle-eastern military sphere of engagement. Whereas Lawrence had his largely falsified story blown up out of all proportions by the commanding officers running Britain's Egyptian Expeditionary Force, Patterson had his story blown down and deliberately swept under the carpet. This was due to a type of British antisemitism similar to that displayed by the Corbyn-led Labour Party at the last two British elections.
Patterson was an Irish Protestant who had never met a Jew prior to 1915, when he was given positions commanding Jewish Legions both at Gallipoli and then during the ensuing Palestine Campaign. These were positions which no other British officer wanted to accept, but Patterson embraced them fervently and rapidly became an ardent Zionist and a vehement opponent of the antisemitism which he witnessed constantly being meted out to his men. The only bright light which he really experienced in Palestine apart from his men was the wonderful way in which he and his men were appreciated and treated by the first ANZACS, with whom they became heroic comrades-in-arms and most enduring and admiring friends.
Dr Henry Lew is a recently retired Ophthalmic surgeon, who has authored a number of non-ophthalmic books: Horace Brodzky (1987), In Search of Derwent Lees (1996), The Five Walking Sticks (2000), The Stories Our Parents Found Too Painful To Tell (2008), Lion Hearts (2012), Smitten by Catherine (2016) and Patterson of Israel (2020).