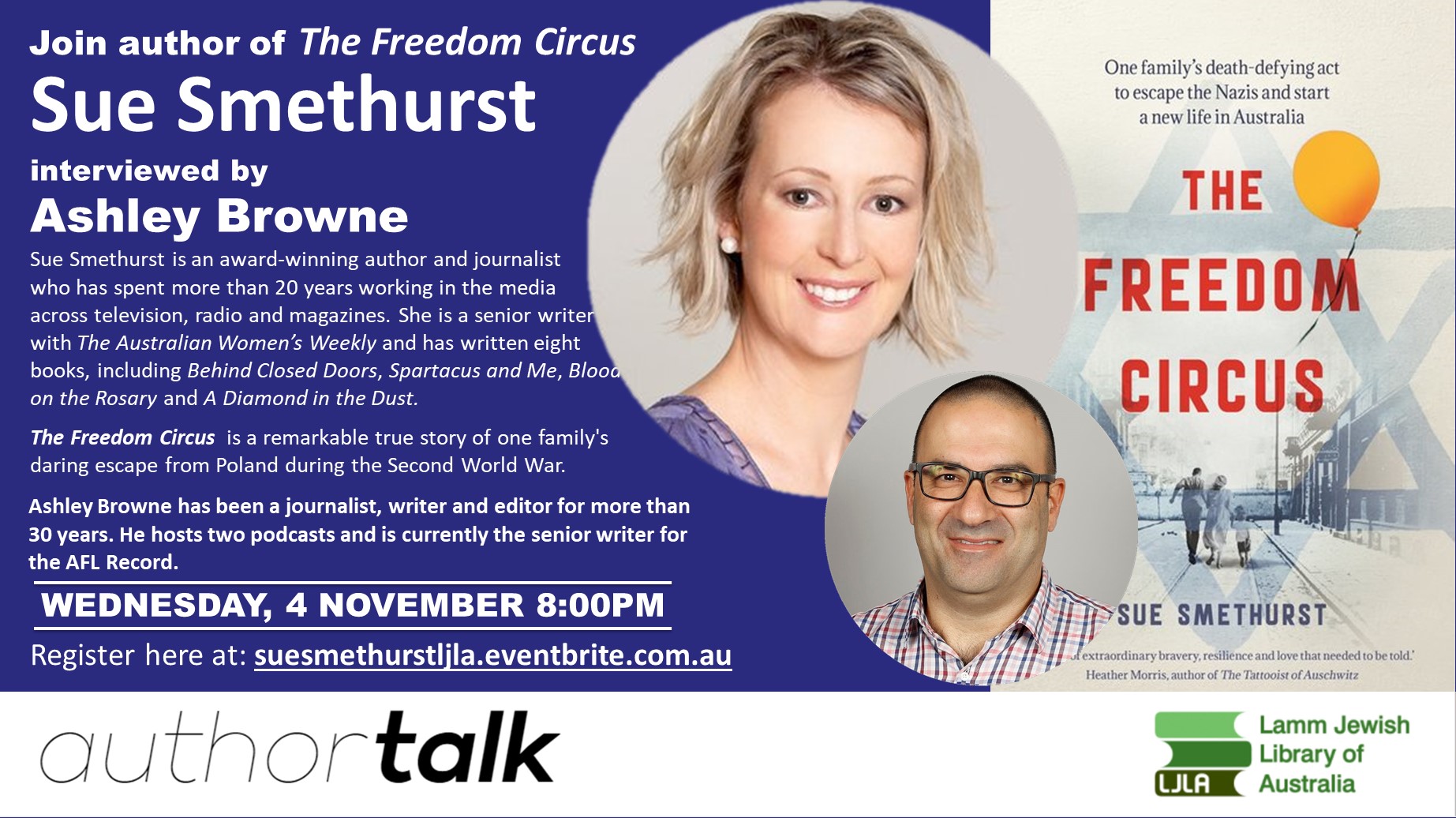 Author Talk: Sue Smethurst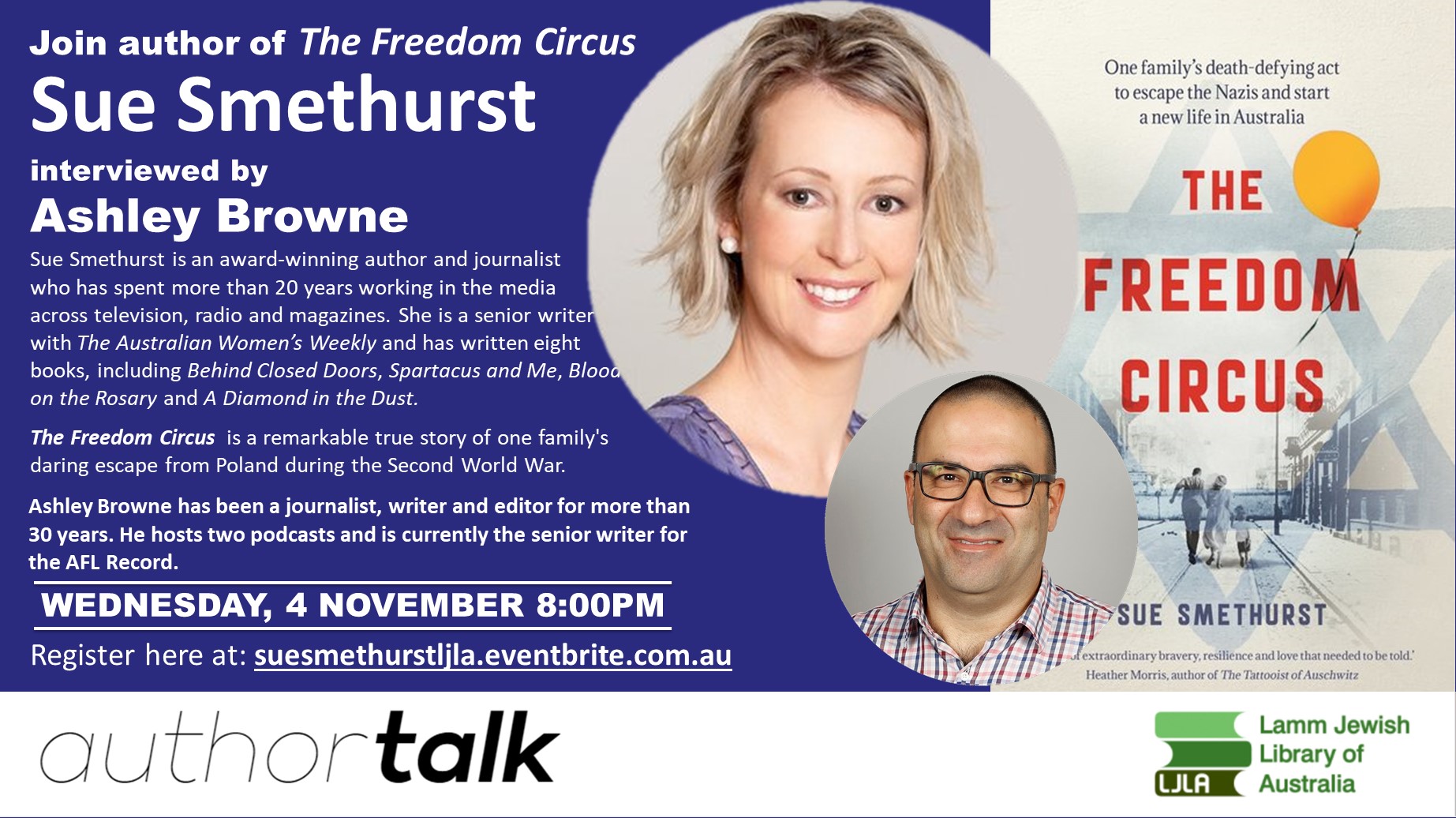 This event has been recorded. Click the 'view recording' link to view the recording.
Please join us on November 4 as we hear Sue Smethurst, journalist and award-winning author of Behind Closed Doors, Spartacus and Me, Blood on the Rosary and A Diamond in the Dust, talk about her new book The Freedom Circus, followed by a Q&A.
The Freedom Circus is a remarkable true story of courage, hope, humanity, survival, love, and one family's daring escape from Poland during the second World War.
Inspired by the family of Sue's husband, the book explores the journey of Mindla and Michael Horowitz, a circus performer for the famous Staniewski Brothers, their escape from Poland with their young son and the terrifying journey through the USSR and Middle East to Africa and ultimately to safety in Australia.
When Sue first sat down with her grandmother-in-law and asked how… Read more
Sue Smethurst spent more than 20 years working in the media across television, radio and magazines. She is a senior writer with the Australian Women's Weekly and has written eight books.
Ashley Browne has been a journalist, writer and editor for more than 30 years and has written for multiple newspapers, magazines and online publications including The Age and the Australian Jewish News. He hosts two podcasts, is currently the senior writer for the AFL Record and is writing a book about the most historic and unusual season in AFL history.
This event will be held at 8:00pm via Zoom, so make sure to register to ensure you receive your unique Zoom link.