Textual Journeys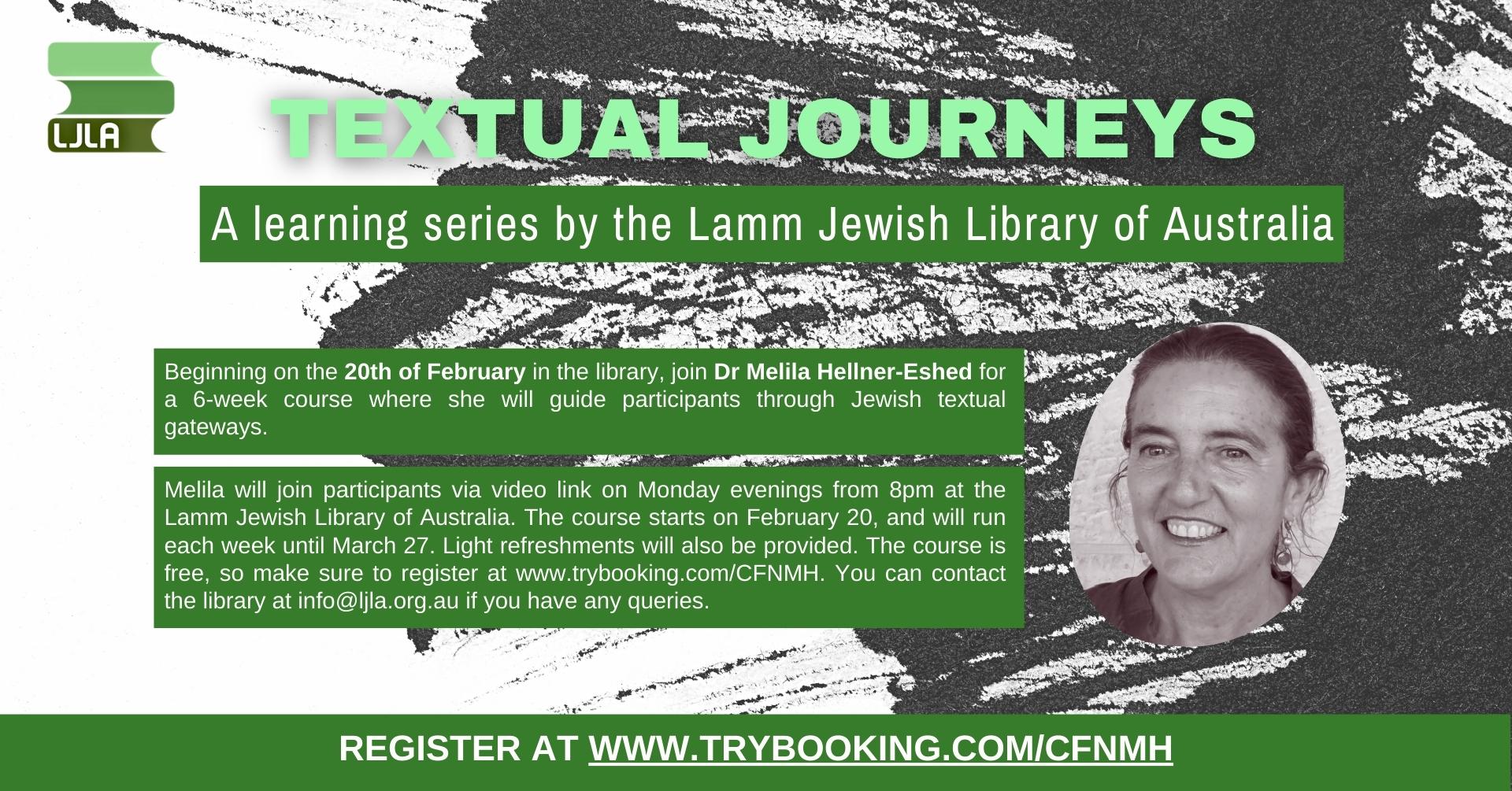 Embark on a journey of discovery with Dr Melila Hellner-Eshed in our Textual Journeys series! Over 6 weeks, explore the rich world of Jewish texts and the impact of these timeless works on contemporary society.
Melila, who will be joining participants via Zoom, is a Research Fellow of the Kogod Research Center at Shalom Hartman Institute and the Director of Maskilot, an intensive two-year program for female doctoral candidates.
Contact us at 9272 5611 or info@ljla.org.au to find out more.